Logics valves – Normally Open
---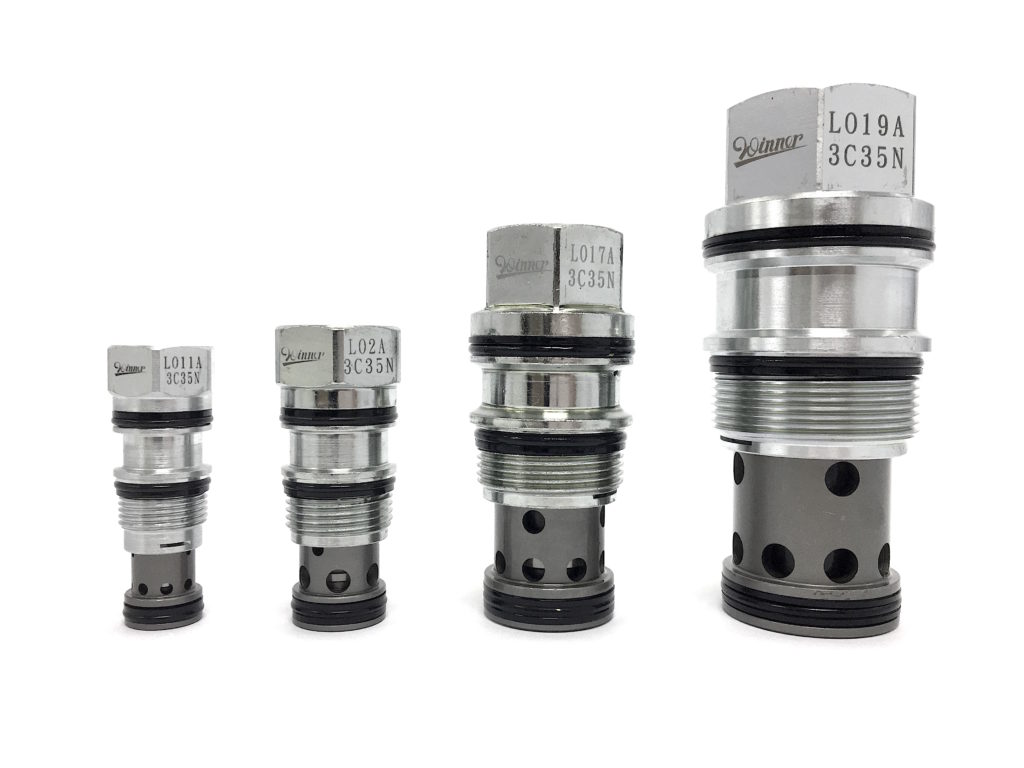 Logics Valve (LO) are unbalanced, pilot-to-close, logic valves. They are 2-way switching elements that are spring biased closed. How they work:
Pressure at either port 1 or 2 will oppose the spring and tend to open the valve while pressure at port 3 will tend to close it.
Operation is pressure dependent as valves are unbalanced.
Specifications of LO valves:
Rated flow of up to 760 LPM
Maximum pressure of 350 Bar
---