Relief Valve – Direct Acting
---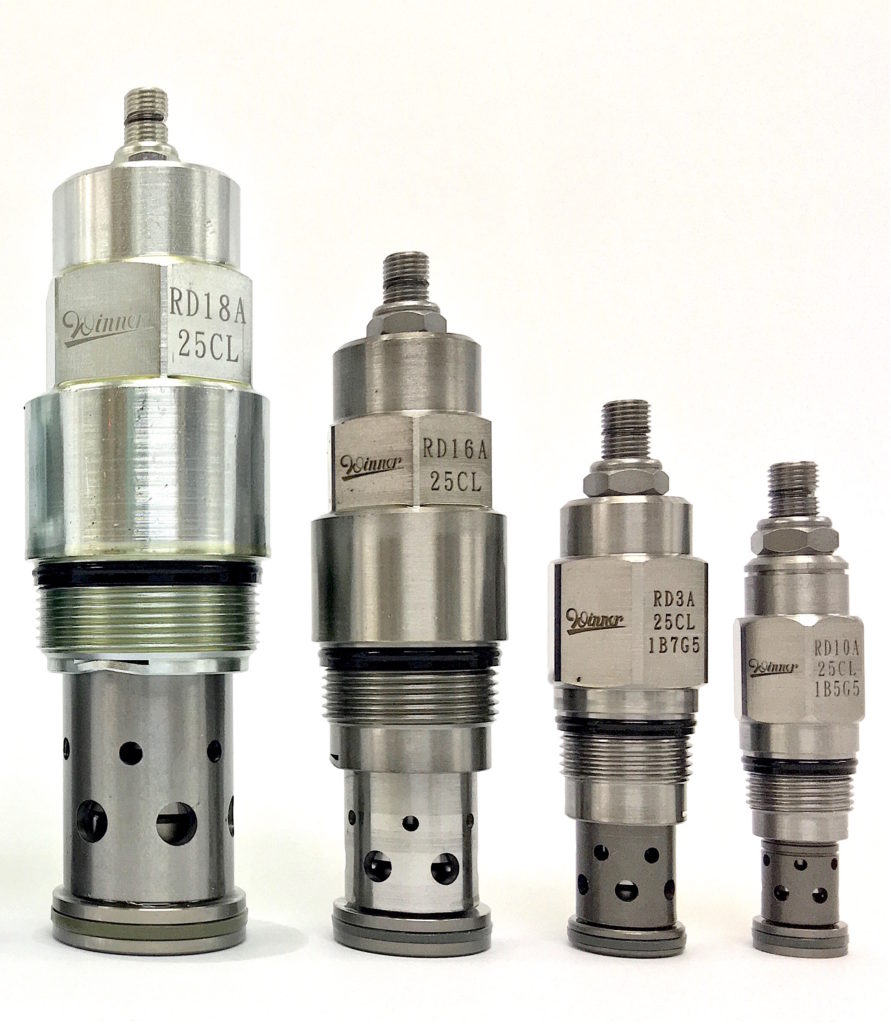 Relief valves are passive components used to:
Act as safety valves. They protect fixed displacement pumps and directional control valves when pump output flow is intermittently blocked.
Limit pressure overshoot associated with pressure compensated pumps.
Protect hydraulic actuators (cylinders & motors) from shock pressures associated with starting and stopping heavy loads.
Specifications of Direct Acting (RD) Relief Valves:
Rated flow of up to 760 LPM
Maximum pressure of 420 Bar
Special features of Direct Acting relief valves(RD):
Direct Acting Relief valves (RD) boast Maximum leakage 7 cc per minute when operating at 90% of valves setting
Fast opening at 2ms.
Stainless Steel Direct Acting (RD) valves (External component) are also available.
Dirt tolerant
---